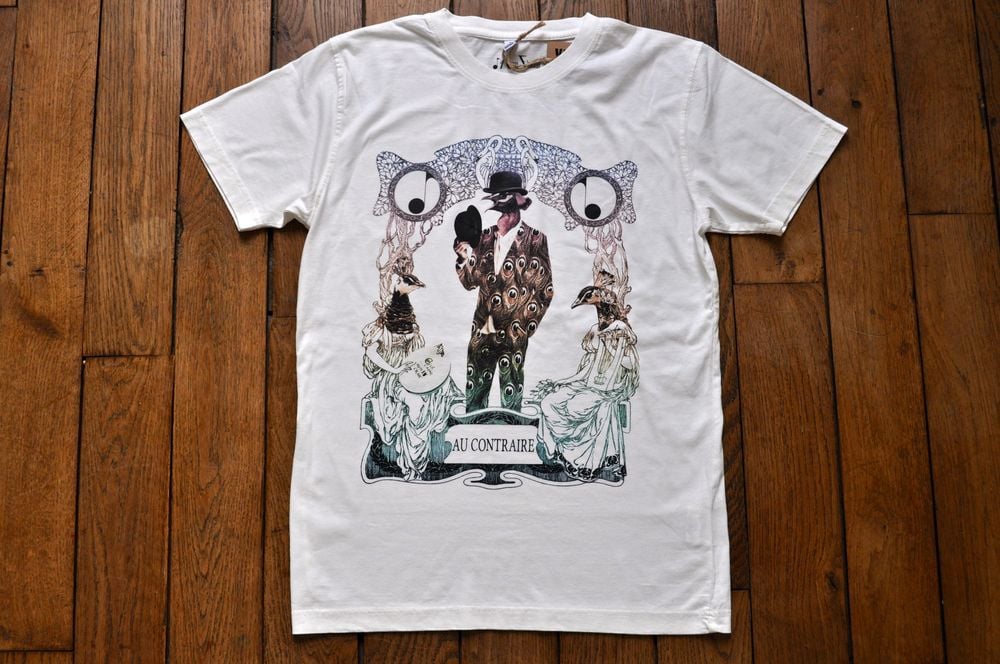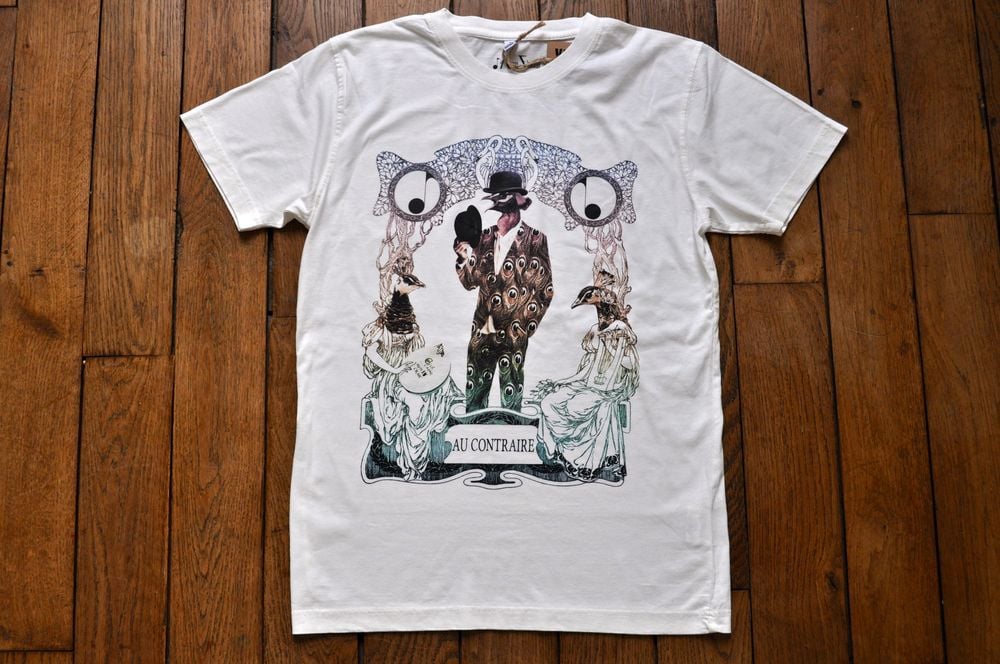 Au Contraire T-Shirt en Couleur
by Liv Monaghan and Alis Klarr
€25.00 / On Sale
Alto Figaro's first collection of original design menswear t-shirts have arrived! A design collaboration with Italian based artist and designer Alis Klar.
Inspired by the Art Nouveau style and time spent pondering at the gravesides and social haunts of Samuel Beckett and Oscar Wilde in Paris.
These limited edition original designs are printed on the highest quality 100% Organic and Ethical, 90% Reduced CO2 t-shirts.
Vintage washed for added class and sophistication.